Gliders
General Repairs - Major Structural Repairs - Annual Inspections - Gelcoat Application - Refinishing
Over 30 years ago we made our first major composite repair on Oscar Boesch's ASW-15 "Wings of Man".
Today XU Aviation is the best-known glider repair company in Canada and we enjoy a reputation for excellent workmanship.
---
We do inspections for importing new and used gliders as well as for exporting Canadian licensed gliders.
Gelcoat removal and refinishing on composite gliders is becoming a big part of our glider work.
Here is an article about glider refinishing:
The Breakdown of Gelcoat
The Process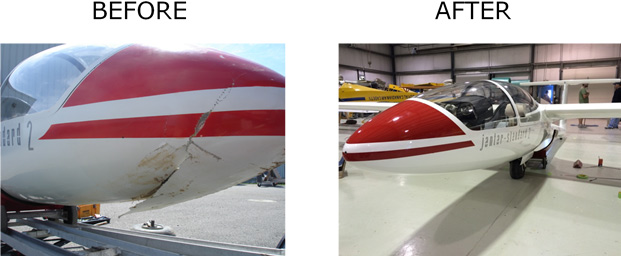 Soaring Association of Canada
Great Lakes Gliding Club (GLGC)
www.greatlakesgliding.com