XU Aviation Ltd
XU Aviation Ltd. Is a Transport Canada Approved Maintenance Organization (AMO 24-88) for aircraft maintenance, repair and overhaul, located at the London International Airport - CYXU, in London, Ontario, Canada.

For over 35 years XU Aviation has been maintaining and repairing a variety of aircraft. Our extensive experience with composite airframes, and being located at the same airport as Diamond Aircraft Industries Inc. makes us the premier structural repair facility for Diamond Aircraft in North America.


Team

Our team includes many former employees of Diamond Aircraft so we know the best ways of maintaining and repairing your Diamond.


Facilities

Our 8,000 square foot hangar houses a grinding bay, paint booth, workshop and offices.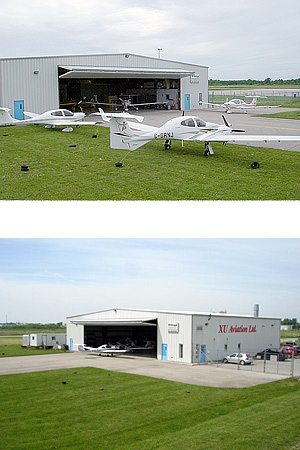 History
XU Aviation Ltd. was formed in 1978 by Richard (Dick) Eaves, who built his first aircraft in 1964 with his son Chris, who later on built a Pitts Special in 1974.

With their interest in building aircraft, they helped others finish home built projects and earned a reputation for award winning quality work.

Dick and Chris earned their AME (Aircraft Maintenance Engineers) licenses from the Canadian Department of Transport and found themselves in the aircraft repair business.

In 1998, XU Aviation Ltd. became a Transport Canada Approved Maintenance Organization- which is the same as a JAR 145 Approval or FAA Certified Repair Station.

With the interest of gliding, XU Aviation Ltd. also became the most well-known glider repair company in Canada.

Today, Dick is retired but is still building award winning aircraft. Many of Dick's airplanes have won awards at Oshkosh. Chris now operate XU Aviation Ltd.; employing up to nine people with the skills to repair and maintain aircraft made of all types of materials from wood, steel tube, sheet metal and composite.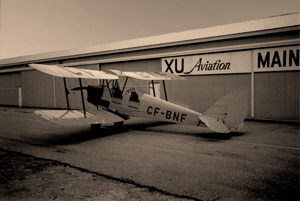 Qualifications
A.M.O
XU Aviation Ltd. is a Transport Canada Approved Maintenance Organization (AMO 24-88) for repair of: Steel Tube, Wood, Sheet Metal and Composites structures and non-structures maintenance of aircraft.
M.D.M.


Chris Eaves is a "Minister's Delegate - Maintenance". This delegation gives Chris the authority to issue a Certificate of Airworthiness or an Export Certificate of Airworthiness on behalf of Transport Canada
F.A.A


We can work on and certify our work on US registered aircraft as well.
REF: CFR43.17